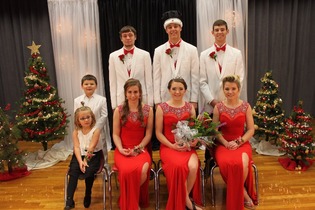 Logan High School held their annual Winter Formal on Saturday, Dec. 17 in the Logan Auditorium. With eyes on the weather throughout the day, it was finally determined that the show would go on as scheduled. Students, parents, and community members filled the auditorium to attend the coronation ceremony.
Junior Student Council members Mollie Sammons and Riley Allen introduced candidates Crystal Bliss, Karlee Braun, Kayla Hofaker, Jesse Bebb, Kelson Kats, and Josh Van Laeys as well as attendants Hannah Brumbaugh and Jasper States. Student Council Co-president Faith Hofaker had the privilege of announcing Mr. LHS Josh Van Laeys and Miss LHS Karlee Braun.
After pictures were taken, the student body held their Formal dance in the little gym.
read more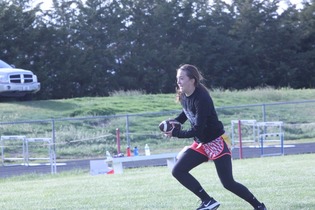 The Logan Student Council sponsored its second annual powder puff football game on Thursday, April 28 on Trojan Field between the Alpha Females and the Sexy Savages. While the girls took the field, the boys joined in on the fun by coaching, refereeing, announcing, and running the chain gang and clock. In a tight game, the Alpha Females won with a score of 20-18.
read more
Parents or students wanting LHS formal pictures please see Mrs. Van Laeys. For $5 you can have the electronic version of the desired picture and print as many sizes or pictures as you desire. It is best to bring a jump drive to . . .